Kevin Shroyer and Family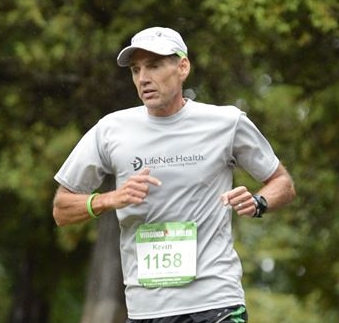 In Memory of Korinne Ashley Shroyer
Since the early 1990s, Kevin Shroyer of Lynchburg, VA has participated in hundreds of races of various distances. He has completed over twenty marathons and many half marathons and even several triathlons. In November 2014, Kevin achieved a long-time goal of successfully qualifying for the Boston Marathon and in September 2015 he received an invitation from the Boston Athletic Association to run in the 2016 race. When Kevin runs in the 2016 Boston Marathon he will be doing so while wearing running attire bearing multiple logos related to organ and tissue donation.
Kevin's life took an unexpected turn when he experienced the tragic death and loss of his fourteen year old daughter, Korinne Ashley Shroyer, on May 26, 2002. Kevin, along with his wife, Kristie, had decided to be organ donors years before and elected the same for their daughter upon her death. Korinne was Kevin's oldest daughter and a constant companion on trips to ballparks, Civil War battlefields, and on his training runs. Kevin experienced debilitating grief for months after Korinne's death. Kevin stopped running and did not know if he would ever feel like running again.
After almost a year of not running, and after much soul-searching thought and prayer, Kevin decided to begin running again. However, now the focus of his running would be on honoring the memory of his late daughter, while also promoting the cause of organ and tissue donation. In October 2003, Kevin had the opportunity to meet one of Korinne's organ recipients, a man from Georgia named Len Geiger. Len had received both of Korinne's lungs. Len traveled to Charlottesville, VA to meet the Shroyer family. During that initial meeting, it was apparent that Kevin and Len had much in common. Besides being almost the same age, they both had a life-long commitment to fitness and enjoyed many of the same healthy activities, including running and cycling.
Len suffered from the genetic lung disease known as Alpha-1. Alpha-1 was the reason Len needed new lungs in order to live. During that initial meeting, Len and Kevin decided to run an 8K race together in November, 2003 in Richmond, VA to promote organ donation. The public support Len and Kevin received, as well as the media attention, was overwhelming and prompted the two men to continue on with their efforts to promote organ and tissue donation, as well as Alpha-1 awareness, throughout the country.  Together, they have completed a marathon, half marathon, triathlon, and several races of lesser distances. Their story has been featured in numerous magazines, books, newspaper articles, and on a variety of television programs. They have been invited to be guest speakers and presenters at numerous functions dealing with organ donation and lung disease. Due to having had his hips replaced on two occasions as the result of steroid treatment damage, Len is under doctor's orders to cease running, lest he risk further damage to his hip joints. While their days of running together appear to be over, Kevin continues running races and promoting the cause of organ and tissue donation as frequently as possible, often wearing running attire adorned with organ donation logos and information.
In 2008, Kevin created and began directing the Point of Honor 5K. Every year since its inception, the Point of Honor 5K has been given the distinction of being in the Lynchburg Road Runners Club Race Series, usually being the first race in the Race Series. It is in the spirit of honoring his late daughter's memory, while at the same time continuing to support the cause of organ and tissue donation, that Kevin remains dedicated to being the Race Director for the Point of Honor 5K.  To date, proceeds from the Point of Honor 5K has resulted in ten of thousands of dollars being donated to the LifeNet Health Foundation.  
Al and Suzie Diaz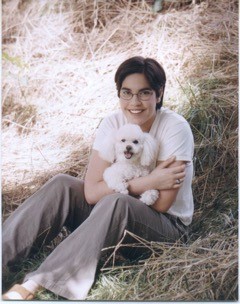 In memory of Maria Susanne Diaz
Maria died in a single car accident on her way back to her second year at University of Virginia. Her parents were following and happened to stop and help out at "an accident".  Both Maria and the passenger with her died that afternoon at the accident site.
Maria's favorite quote is "A smile is the light in a window that tells you there is a sharing caring person inside".  Maria was always laughing and there for anyone in need.  Her legacy is that she was a Tissue Donor, we believe that "Restoring Health and Giving Hope" to 67 lucky recipients of Maria's gifts of bone, tendons, ligaments, heart valves, pericardium, fascia, veins, arteries and corneas was the plan and is quite a legacy for a 19.8 year old to leave behind.
Maria was a 2000 graduate of Tallwood High School in Virginia Beach, where she was identified as academically and musically gifted.  She was captain of both the field hockey and soccer teams as well as section leader in the symphonic band (French horn).  She also was selected into the VA All state band/orchestra for three years. Maria continued her music at University of Virginia where she was in the brass and wind ensembles. Throughout her middle and high school years, she was also active at church, as a lector, usher, and helped me with Pastoral Care Ministry, visiting the sick, dying and shut-ins.  She started a similar ministry at University of Virginia visiting assisted living centers and nursing homes.
Thanks to Maria's gifts Al and Suzie Diaz have become public educators for LifeNet Health, sharing her story and helping to dispel the myths and misconceptions of organ, tissue, and eye donations throughout Virginia. They have spoken to thousands of students about the gift of organ and tissue donation.
Chuck and Cindy Harris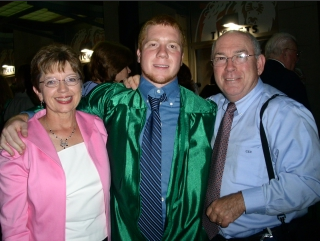 In Memory of Paul Charles Harris 
Paul loved adventure, whether it was climbing trees, climbing walls, playing soccer, body boarding, scuba diving, jet skiing, attending YMCA camp, going to Boy Scout High Adventure camps, or fishing.  He loved to be at the ocean more than anywhere else on earth.  Soccer was his game and he played from the time he was 5 years old until the time he passed away.  He truly lived life to its fullest. Paul loved his family, loved God, and loved his friends.  He will be remembered most of all for being a loyal friend to many people and a good faithful son, brother, grandson, nephew, cousin, and uncle.    
On August 13th, Paul received his Eagle Scout Award along with one of his best friends, a "brother", Matt Faircloth.  In August Paul started college at Tidewater Community College.  He had a part time job and was growing up.  He had good friends, strong family, and was an uncle to three little ones, Morgan, Ella, and Gracelyn.  Life was good and Paul was happy.
On September 13, 2006, Paul was in a one-car accident on a rainy night on a dangerous road, close to our home.  He slid off the road into a deep ditch and was taken to Sentara Norfolk General Hospital by the Nightingale Helicopter rescue team.  He lived a week, a week of grace and hope for our family and his friends.  On September 20, 2006, Paul passed into the arms of Jesus.
Ciny and Chuck are are thankful that Paul chose to be an organ, eye, and tissue donor.  Because Paul chose to give, 69 people in 16 states as far away as Seattle Children's Hospital received his gifts of life.  Two women in their 50's received his kidneys, and a 70 year old gentleman received his liver.  A woman in her 30's and a man in his 40's received his corneas.  His gifts of tissue have helped many other people. They feel blessed and honored that he made the decision to donate.  They know that he never thought he would die at such an early age, but he knew he wanted to donate and checked the box. 
Paul lives on in their hearts, in the laughter of his nieces and nephews, and in the love they share with friends and our family.  Cindy and Chuck thank God for the gift of Paul's life.  They miss him every minute of every day.  They miss his big crooked smile and his way of saying, "Yo" whenever he walked in the door.
Since Paul's death, Cindy and Chuck Harris have become involved in the world of donation, serving as volunteer ambassadors for LifeNet Health and volunteering for the Lions Medical Eye Bank.  Cindy speaks whenever and wherever she is asked, sharing Paul's story of life and becoming a donor and how he helped others in his death.  They have planned and spoken at Donor Sabbath services in churches.  They believe that donation gives "hope", not only for our family, but also for those who have received the gifts of life from our son.
Cindy and Chuck hold a fundraiser in Paul's memory at his high school every spring and award scholarships to students using the money from the fundraiser. They have a memorial endowment at the YMCA Camp Silver Beach; sending children to camp each year who wouldn't otherwise have the opportunity go to a summer camp.  They honor his memory in whatever way we can, sharing his story of life and donation.
The entry to the LifeNet Health campus has a wall where these words are carved, "In Honor of those who give willingly and unselfishly so that others may live."   Those words say it all!
"Words are kind, they help ease the mind
I miss my old friend
And though you gotta go, we'll keep a piece of your soul."
- Jack Johnson
"Live a good life and in the end, it's not the years in the life, but the life in the years."
-Abraham Lincoln
Kelly Brown and Family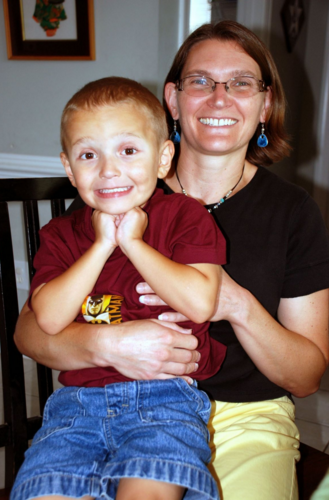 In November of 2008, Kelly and her husband was pregnant with their fourth child. The ultrasound showed that their baby had several complex heart defects.  His heart was on the wrong side of his chest and backwards, and one of his ventricles was not formed.  They were told that he would need two or three open heart surgeries as a child and that he might possibly need a transplant later in life.
Matthew had his first heart surgery at 3 ½ months old and his second surgery at 3 ½ years of age. On Christmas Day of 2013, Matthew was admitted to Portsmouth Naval Medical Center and the following day, Matthew and Kelly were on a medevac flight to Philadelphia.   On January 2, 2014, Matthew had surgery to put in a mechanical valve.  A month later, his heart function was poor and his heart could not circulate the blood through his body.  The doctors decided that it was time to list him for a transplant, but two weeks later his heart was failing so quickly they did not think he would live long enough to get a transplant. 
Four months later Matthew and his family got the call that a donor heart was available for him. The transplant was complicated and lasted about 10 hours, but he recovered amazingly quickly.  He was discharged from the hospital six weeks later.
Three months after the transplant, Mathew started kindergarten on time. It's because of a families decision to "Give Life" Matthew is alive today. Today Kelly Brown is a LifeNet Health Ambassador, sharing her story through scrapbooking, public speaking, and community education events.