Vision: The LifeNet Health Foundation is a charitable organization that raises funds to support the Donor Family Services of LifeNet Health, awareness programs which promote the vital need for donation, and research development efforts surrounding transplantation. 
Mission: Saving Lives. Restoring Health. Giving Hope.
The Goals of the LifeNet Health Foundation are…
To support quality educational programs for the general public and the healthcare community regarding donation.
To support Donor Family Services Activities, such as grief materials, workshops, newsletters and special events.
To provide an avenue for individuals in the community to support the donation process through their monetary gifts.
To support LifeNet Health's research and development initiatives that help to further our mission of Saving Lives, Restoring Health, and Giving Hope.
These Goals are not possible without the monetary support from partners like you and the precious time donated by our Volunteer Ambassadors. We invite you to join the LifeNet Health Foundation Family and Make a Difference!
UPCOMING EVENTS: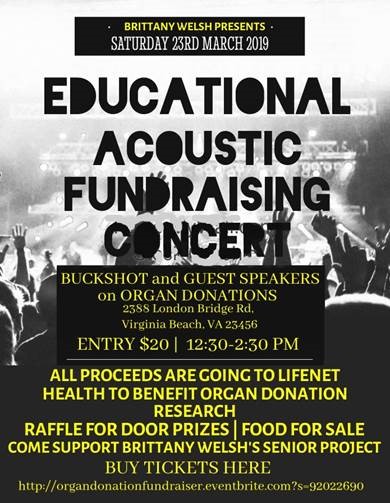 Educational Acoustic Fundraising Concert
Saturday, March 23
12:30pm-2:30pm
2388 London Bridge Rd.
Virginia Beach, VA 23456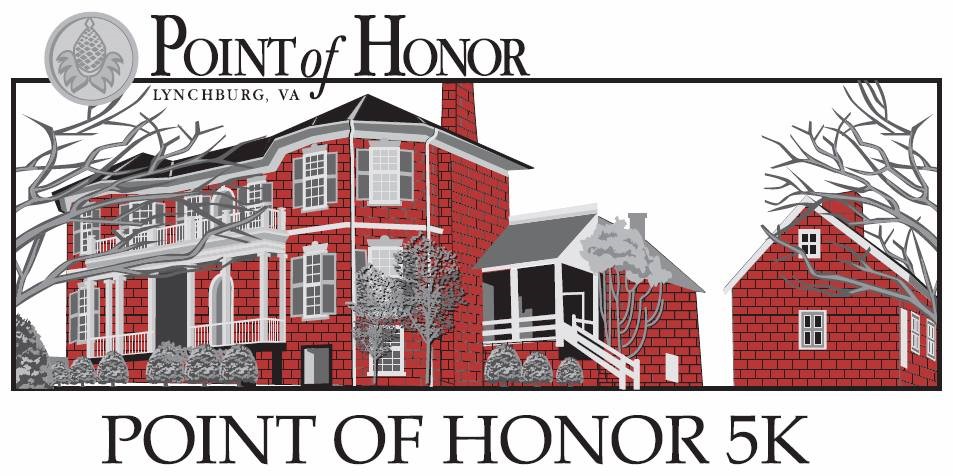 12th Annual Point of Honor 5K
Saturday, April 6
9am-11am
Depot Grille Lynchburg
10 9th St.
Lynchburg, VA 24504
Come out and enjoy running or walking along Blackwater Creek in downtown Lynchburg! The Road Runners Club of America has selected this race as the RRCA Virginia State 5K Championship for 2019! The race is in memory of Korinne Ashley Shroyer, an organ, tissue, and cornea donor in 2002 who saved the lives of five people and helped countless others enjoy a better, higher quality of life.
Register Here
Facebook Link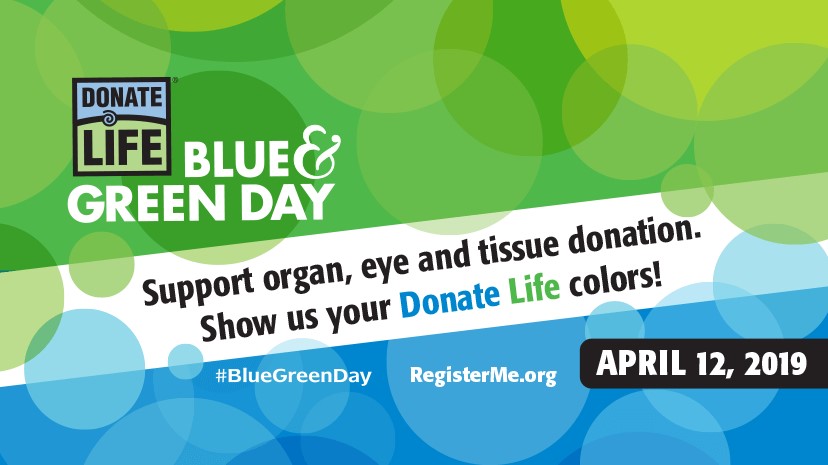 Blue and Green Day
Friday, April 12
Nationwide
April is Donate Life Month – celebrate by wearing blue and green on this day! You can also post on social media, decorate your office space or home in blue and green, and encourage family and friends to participate in these activities! Don't forget to register to be a donor. #blueandgreenday
Website
 
Share the Love 5K/1 Mile
Saturday, April 27
 7am-11am
LifeNet Health
1864 Concert Drive
Virginia Beach, VA 23453
Help support the LifeNet Health Foundation, which promotes the need for organ and tissue donation, supports research and development, and fosters community awareness of LifeNet Health's mission. Our annual Share the Love 5K/1 Mile is sure to be a success for 2019!
All entrants receive a t-shirt, snacks, race medal and post-party beverage for those 21 years of age and over. Top three male and female participants from the 1 Mile and 5K will receive prizes and/or awards. J&A Racing will provide timing for this event. #sharethelove5K2019
 Packet Pick-Up:
Institute of Regenerative Medicine (IRM)
1884 Concert Drive,
Virginia Beach, VA 23453
Friday, April 26th from 4pm-7pm
Saturday, April 27th from 7am-8:30am
4/27 8:00am: 1 Mile Start
4/27 8:30am: 5K Start
Register Here
Facebook Link
Interested in volunteering or sponsoring the event? Contact Morgan Scheible at morgan_scheible@lifenethealth.org.
 Logan's Fun Fest
Saturday, May 18
Broadus Wood Elementary School
185 Buck Mountain Road
Earlysville, VA 22936
Join us for a family fun event for all ages to honor the life of Logan Robert Gill, who is remembered by his family, friends, and the lives he touched as an organ donor.
Enjoy face painting, crafts, cake walk, raffle, bounce house, splash fun, pie in the face, and an auction! Meet and greet with our local heroes, our volunteer
fire department.
Free Admission. Proceeds benefit the LifeNet Health Foundation.
#painttheworldorange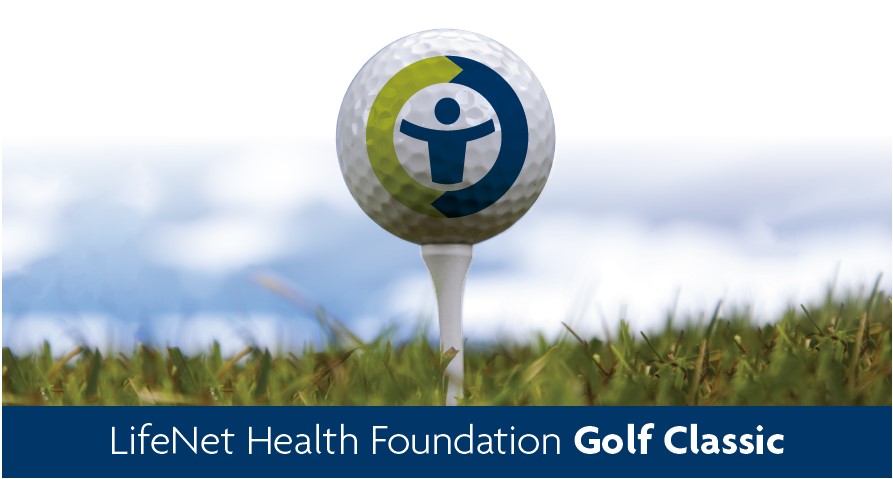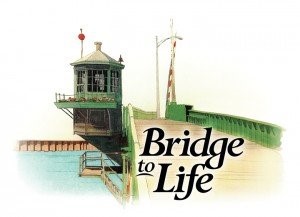 Fourth Annual Bridge to Life LifeNet Health Foundation Golf Classic
Monday, June 3
 11am-7pm
Heron Ridge Golf Club
2973 Heron Ridge Drive
Virginia Beach, VA 23456
Interested in volunteering or sponsoring the event? Contact Morgan Scheible at morgan_scheible@lifenethealth.org. 
Interested in volunteering, sponsoring, or have questions about any of the above events? Contact Morgan Scheible, Foundation Development Coordinator, at 757-609-4784 or morgan_scheible@lifenethealth.org
Find us on Facebook