Facilitating Organ Donation in Virginia as a Leading OPO
LifeNet Health is the federally designated Organ Procurement Organization that facilitates organ donation across most of Virginia and in parts of West Virginia and North Carolina. We collaborate with hundreds of community partners – including hospitals, medical examiner offices, law enforcement, transplant centers, and others – to make transplantation a reality as a leading OPO.
We embrace the call to save more lives every day. There is a critical shortage of organs for transplant in our region and nationwide. One donor can save up to nine lives – making a difference for the 100,000-plus Americans who are on the national transplant waiting list. LifeNet Health is committed to doing our part to resolve this crisis. A key focus is educating the public and encouraging everyone to consider signing up as a donor.
Transplantable organs include the heart, lungs, kidneys, liver, intestine, and pancreas. The greatest need is for kidneys.
Learn more about the counties covered through the LifeNet Health service area.
LifeNet Health also facilitates tissue transplantation from donors in Virginia, Florida, and the Pacific Northwest. Transplantable tissues include ligaments, tendons, heart valves, veins, nerves, skin, and bones. Learn more about Tissue Donation Services.
Our Successes
Working with community partners, LifeNet Health has helped increase organ donation. Over a seven-year period, from 2016 to 2022, our efforts have contributed to:

89% increase in the number
of organ donors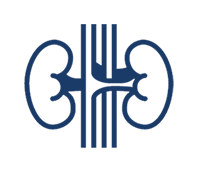 50% increase in the number
of transplanted organs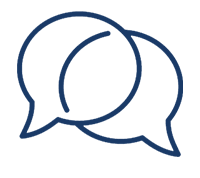 99% rate for offering families
the option of organ donation
Support for Donation is Crucial
Building support for donation is crucial. When a patient who may be medically eligible as an organ donor is referred to us, LifeNet Health has a 99% rate for approaching the family to offer the option of donation. Many families say yes, but things can still happen that make a patient unable to donate. In the end, only 1-2% of all referred deaths will be able to donate organs. That's why it's important to build support and get more people registered.
LifeNet Health is committed to:
Sharing accurate information with all Virginians, so more will support donation.
Increasing access across ethnicities. Nearly half of those on the Virginia organ transplant waiting list are Black. Learn more about our efforts through the One Hero program.
Supporting efforts to further improve the transplant system. This work includes removing barriers and increasing efficiencies across the donation continuum.
Our Role
Registering donors – These efforts focus on educating and engaging our communities. We partner with Donate Life Virginia, the organization that manages the Virginia Donor Registry for organ, eye, and tissue donation to advocate for the cause of donation throughout the commonwealth.
Building relationships with hospitals – We maintain partnership with more than 70 hospitals in our service area to facilitate donation and transplantation.
Supporting families – We evaluate family needs and offer support, grounded on empathy and respect. This initial outreach is followed up with 30-plus months of ongoing support – a gold standard – for each donor family as they navigate their grief journey. Our Donor Family Services program has been developed with input from donor families and national grief experts. We have also pioneered a Thanks2You initiative to connect donor families with recipients. Our Healing the Spirit website offers resources and support.
Coordinating donor care – We medically manage donors and ensure there are recipients that can potentially be matched with each lifesaving gift, working with transplant centers across the country through the United Network for Organ Sharing.
Recovery of donor gifts – We support transplant surgeons and work to ensure the viability of each precious gift.
Our History
We got our start as the Eastern Virginia Tissue Bank, operating out of a small office in Virginia Beach, in 1982. In 1999, we merged our tissue banking services with the Virginia Organ Procurement Organization to create one unified organization, operating under the name LifeNet. In 2007, we became LifeNet Health. Throughout our history, we have helped facilitate more than 13,000 organ transplants.
OPO Locations
LifeNet Health – Global Headquarters
1864 Concert Drive
Virginia Beach, VA
Richmond
3609 Saunders Ave.
Richmond, VA 23227
Roanoke
1306 Plantation Road NE
Roanoke, VA 24012 
LifeNet Health Resources
External Resources