Help us celebrate 40 years of Saving Lives, Restoring Health, and Giving Hope at this year's Celebration of Life Gala. This elegant event provides a unique opportunity for organizations and individuals in the community to support an important cause. Together we can help spread awareness of the need for organ and tissue donation, in addition to advancing lifesaving research programs and supporting initiatives focused on the families of our donors, whose gifts are never forgotten. 
This black-tie event will be hosted in downtown Norfolk and features music from award-winning performers Simply Irresistible to complement outstanding cuisine at the stunning Hilton Norfolk The Main hotel.
Saturday, November 5, 2022
6 p.m. – Cocktails and Hors d'oeuvres
7 p.m.  –  Program followed by Dinner and Dancing

Black-Tie Event
Limited parking will be available at Hilton Norfolk The Main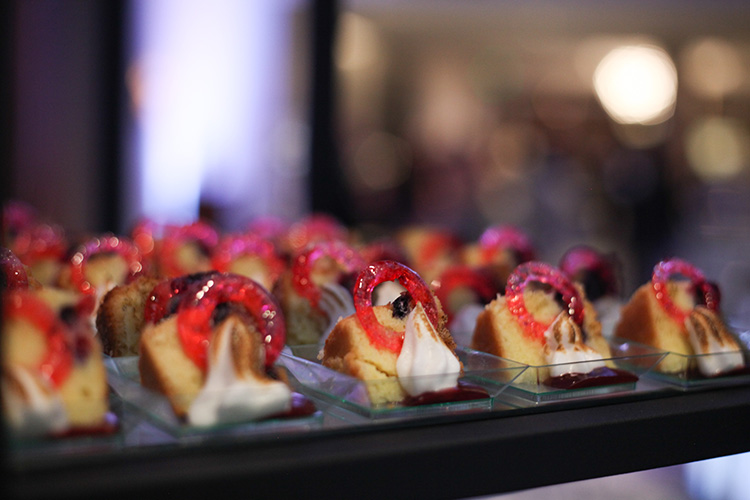 Gala attendees will enjoy gourmet cuisine from some of Norfolk's premier chefs.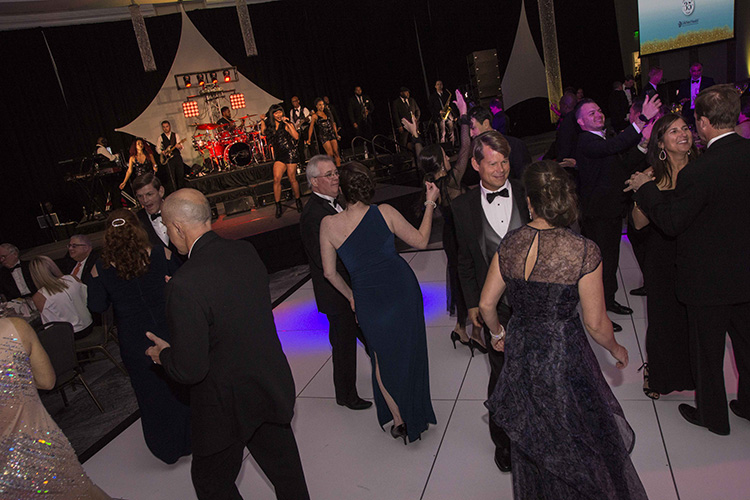 Grammy Award-winning performers will provide an evening of high-energy entertainment.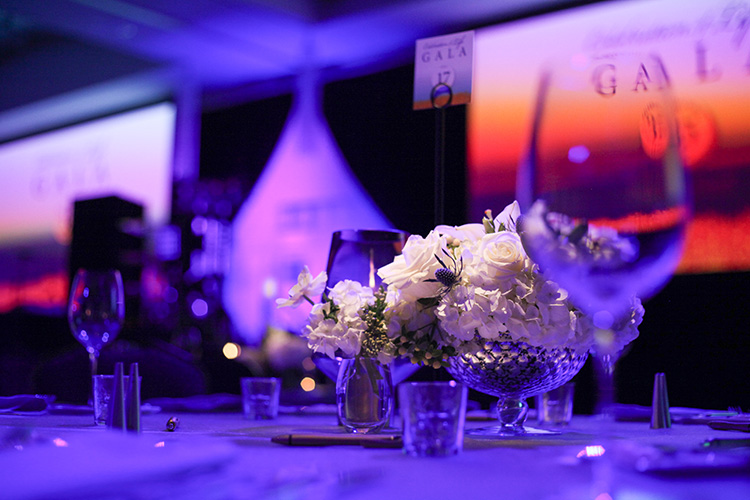 Vibrant decor will create a warm, inviting atmosphere for supporting the cause of donation.
Become a Sponsor
Hotel Reservations
Hilton Norfolk The Main
100 East Main Street
Norfolk, Virginia 23510
To reserve over the phone, please call the hotel at 1-757-763-6200.
Dial 1 for Reservations.
COVID-19 Protocols for the 2022 Celebration of Life Gala and 40th Anniversary Event
To reassure our guests, we ask that you not attend the event if you are not feeling well or have symptoms, such as a fever, cough, etc. – irrespective of your vaccination status. If you have a condition that weakens your immune system or take certain medications, you may need to take extra precautions even if you are fully vaccinated, as instructed by your doctor. The AHA encourages you and everyone you love, care for, or care about to be vaccinated and boosted.
More information
For more information about tickets or sponsorships,
contact Wanda Phllips by email at wanda_phillips@lifenethealth.org.
Leading Sponsor
Joan and Macon (1942-2017) Brock
Platinum Sponsor
Champion Sponsor

Believer Sponsors

Advocate Sponsors
Hutchins & Hutchins Inc.
Kaufman & Canoles PC
KPMG LLP
RatnerPrestia
Williams Mullen
Friend Sponsors
City of Virginia Beach Department of Economic Development
ColonialWebb Contractors
Cox Business
Damuth Trane
DePuy Synthes
ePlus Technology Inc.
First Atlantic Restoration Inc.
JP Morgan Private Bank
Mac's Electric Inc.
SmartTRAK
State of the Art Medical Products Inc.
Thermo Fisher Scientific 
USI Insurance Service
Table Sponsors
A2O Architects LLC
Aspen Scientific Inc
Biological Tissue Technologies LLC
Bobcares (Poornam Inc.)
CI Azumano Travel
Distinctive Integrations
Dominion Energy
Epstein Becker Green
GrandView Aviation
Hart Health Strategies Inc.
Dr. and Mrs. Christopher Hersh
Johnson Controls Inc.
MasterControl Inc.
Mr. and Mrs. Ron McIntosh
Med/Surg Specialists
Nuvolo Inc.
Operation Smile
Sentara Healthcare
SHI
Mr. and Mrs. Rony Thomas
Willcox & Savage
Mr. and Mrs. Douglas B. Wilson
International Sponsors
AMI Technologies – Israel
Arenys Med S.A. – Chile
Cerha Hempel – Austria
Hospital Innovations – United Kingdom
Junyoung Medical Co. LTD – South Korea
Nishith Desai Associates – India
Ray Gard Company – Taiwan
SADco – Jordan
Salugraft Dental – Spain
SNC Corporation – South Korea
Taylor Wessing – United Kingdom
Contributor Sponsors
DWB Medical Inc.
VSC Fire & Security Inc.