Victoria Steed| Tissue Recipient
"In times of grief, it's hard to find the silver lining. Your loved one made a profound impact on my life." 
– Victoria Steed

Victoria Steed was always looking for an adventure. As an avid hiker, she never backed down from a challenging climb, even though she was born with a rare bone disorder that caused severe knee problems ­— including more than 100 knee dislocations.

One summer, while hiking 6,000 feet up Mt. Baker – the highest point that can be reached without climbing equipment ­— Victoria slipped and dislocated her left knee. Without supplies and cell reception, she bravely hiked down with a dislocated patella and temperatures approaching freezing.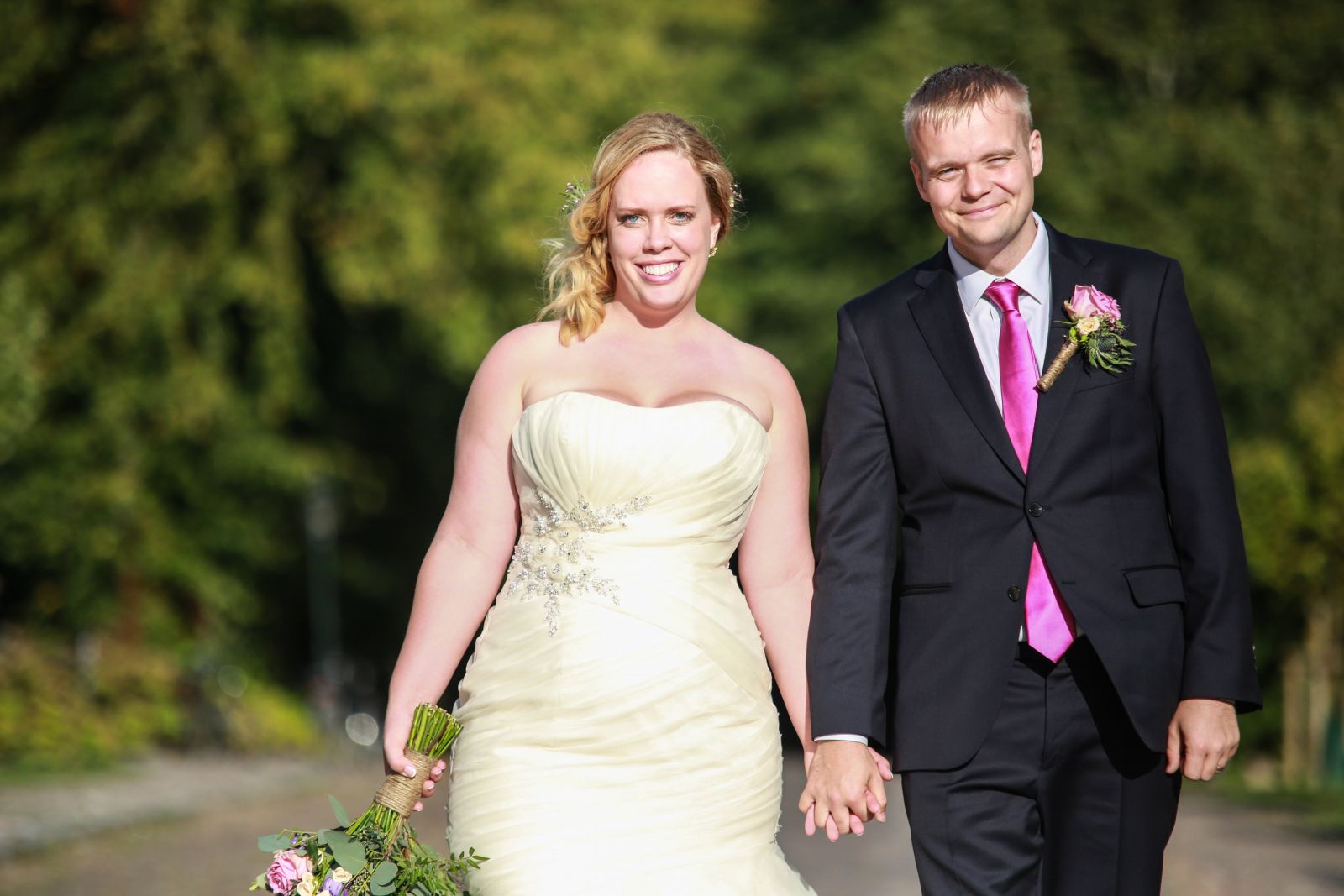 After her descent, she was no longer able to walk. Having been recently engaged, Victoria feared she would no longer be able to walk down the aisle or dance with her soon to be husband at their wedding. Terrified of the future, relief came in the form of a tissue donor.
It took three surgeries to fix Victoria's left patella, using the gift of two donated tendons. Recovery after surgery took a lot of work, but she was determined to heal. On a day she'll always remember, Victoria walked down the aisle and married the love of her life.
The donation Victoria received not only healed her physically but gave her back the confidence she'd lost after her accident. Now, Victoria and her husband continue to hike and explore, traveling to places like Hawaii and hiking Mount St. Helens with their dog, Scrappy.
She wants the family of her donor to know that their loved one's gift changed her life. In a letter she wrote to the family, she says, "I hope you receive lots of letters; that you hear the impact your loved one had, even after they were gone. It matters."