Steve J. Seyl, Jr.| Organ and Tissue Donor
Stephen J. Seyl, Jr. (Steve)
(March 16, 1937—July 4, 2015)
"Steve never complained about anything, he was always positive. He was amazing." Gayle Seyl, Steve's wife
Steve served in the Navy both abroad and at home, with part of his 21 year service as a member of the NATO staff in Portugal. Steve was stationed in Seattle twice in his career, first time was in the late 60's when he and Gayle met and then they returned for his final tour of duty. Steve retired out of the Supervisor of Shipbuilding command that was then housed in the Sand Point Base facility.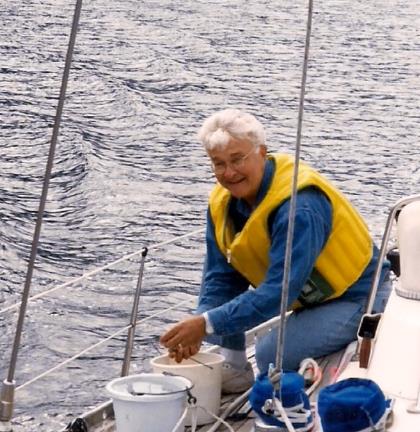 During his time on ship, he took classes and was accepted into Purdue University's engineering program. He then went on to earn a master's in electrical engineering from the Navy Post Graduate School. He had a knack for all things mathematical, so much that his kids would plead for him not to help with their homework, because he would always show them more than they cared to know. Steve also loved to invent things and enjoyed hiking, kayaking and just being outdoors.
Later in life, Steve was diagnosed with Idiopathic Pulmonary Fibrosis (IPF) which ultimately was the reason for his death. IPF is a disease that causes scar tissue to grow inside your lungs and eventually prevents organs, like your brain, from receiving oxygen. Sadly, IPF has a prognosis of only three to five years.
Steve had always been a registered donor and in the past, donated a kidney to his brother, Daniel. Since being diagnosed with IPF, Steve and Gayle weren't too sure that Steve would even be eligible to donate. Gayle knew Steve's passion for donation and couldn't imagine him not being able to give.
Incredibly, Steve was able to donate 28 bone gifts that have improved the quality of life for many people throughout the country. People like Steve, are extraordinary examples of how impactful each donor, regardless of their circumstances, can truly be.