Tyler W. Smedley|Tissue Donor
Tyler W. Smedley
(November 16, 1993—December 2, 2015)
"I knew Tyler would want to be a donor and I wanted to honor his wishes in becoming one."
–Denise Hoole, mother of Tyler Smedley
Tyler Smedley was a loving person with an amazing spirit who was always willing to help others in need. He attended the Cordon Blue Culinary School in Seattle from 2013-2014 and was chosen to intern in Vail, Colorado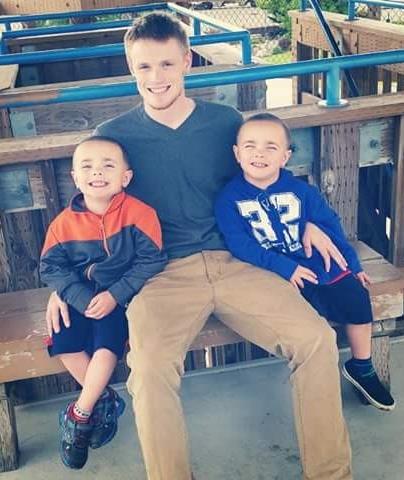 shortly after his graduation. He loved skiing, the mountains and the overall atmosphere of the ski towns. He also greatly loved the outdoors, especially Olympia State Park, and was planning to hike the Pacific Crest Trail in April 2016. Alongside being a chef, Tyler was also a proud father of twin boys and spent every minute he could with his sons, Charlie and Daniel.
On December 2, 2015, Tyler was in a car accident that took his life. He was driving along Steamboat Island Road NW in Thurston County when he crashed into a tree. Tyler was distracted while driving, an issue that takes more than 3,179 lives each year.
Before his accident, Tyler registered to be a donor on his driver's license. His mother, Denise Hoole, knew that tissue donation was important to him.
"I knew Tyler would want to be a donor and I helped honor his wishes in becoming one. In my heart, I knew something good could result from my son's death."
Tyler's compassion extended beyond his life. He was able to donate 27 tissue gifts that have improved the quality of life for many people throughout the country. Recently, his corneas have helped two people see again. Denise is now an advocate for donation and has since signed up to be a living kidney donor, in addition to raising awareness about distracted driving.