Denver Robinson| ACL Recipient
"I am so grateful for tissue donation. I wouldn't be able to heal and play again without it."
-Denver Robinson, tissue recipient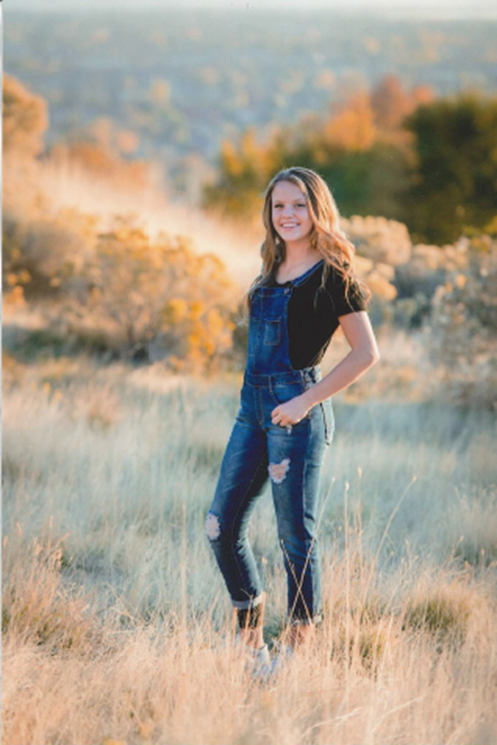 Denver Robinson was raised to value hard work and to give her all in everything she does. As a high-school student, that work ethic shines through. Denver plays basketball and softball and is a leader both on her school's student council and in the classroom.   
Two weeks before basketball tryouts in 2017, Denver tore her ACL when rebounding the ball. The injury meant she had to miss both the basketball and softball seasons while recovering from surgery. Her doctor recommended using donated tissue to repair Denver's damaged ligament, and today, she is working toward a full recovery.
Denver's family, who fondly calls her "Rae Rae," describes her as their "clown," a bubbly young woman who can make anyone's day better. While her injury required some temporary lifestyle adjustments, Denver remains optimistic and is grateful for the opportunity to continue to play the sports she's passionate about once she heals. Her attitude is guided by her favorite quote, "What doesn't challenge you, won't change you!"
Denver said the process of receiving tissue donation has taught her a lot about herself and helped her to grow. Now, she dreams of pursuing a career in athletic training to help athletes prevent injuries and stay healthy.
Denver thanks her donor and donor family for helping put her on the road to recovery with their generous gift.