Allen Acree | Tissue Donor
When Allen Acree was in third grade, he knew he wanted to be a firefighter. He was a blonde-haired boy who was a natural athlete. He was a good student and a bit shy. When he grew up, he worked two jobs to save enough money to attend fire school – even sleeping in his truck and forgoing a hotel to save money.
Allen did become a firefighter, and a good one. He loved his job at the Navarre Beach Fire Rescue and also earned the moniker "Hercules" or "Herc" because he was not only handsome, but extraordinarily fit. He hoped to take his lifelong dream to the next level by becoming a fire chief. Unfortunately, Allen died in a motorcycle accident on May 19, 2013. He was only 30 years old.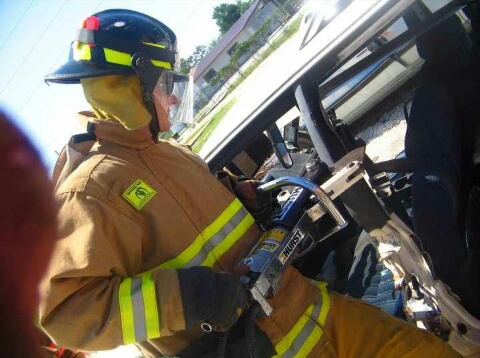 Allen was liked by everyone and would do anything for anyone who asked. "He was a very loving person who had a big heart," said his mother, Lujuana Pickett. Allen did not leave this earth without one more final selfless act. Because Allen was registered as a donor, he helped 77 people through the gift of tissue donation. "I am so glad he wanted to donate so others could have a better life. He was all about helping someone else," said Lujuana. "I am a donor because of my hero and son, Allen. May he rest in peace knowing the positive outlook on life he left us with."
Allen always said, "Through pain, comes strength." He even had this phrase tattooed on his arms in Hebrew. "I never realized the impact of these words until I lost him," his mother said. "They are so very true." Lujuana knew that he was a donor and remembers when he learned more about donation. When he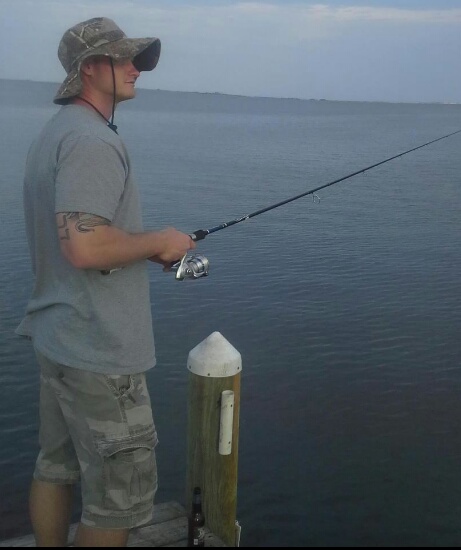 was old enough to start driving, he was asked "do you want to be an organ donor?" He did not know how to answer, so he did not sign up. Afterwards, he talked to his mom about it and asked her what she thought of donation. "I told him that it was a personal preference and it was his decision. When he got his driver's license the next time, he changed and registered as a donor," she said.
When people are asked about registering to donate, they often think of organ donation. Many don't know what tissue donation is or that it can be just as life-changing. One donor can help save the lives of up to nine people through organ donation and help restore the lives of more than 150 people through tissue donation.
April is National Donate Life Month. Although most people register as a donor when they get their license, you can sign up anytime at RegisterMe.org.
Other ways to support National Donate Life Month include:
Share your decision to donate with friends and family and encourage others to register.
Wear blue and green clothing on Friday, April 12, in support of donation awareness and encourage others to do the same.
Share why you are a donor and support donation on social media using the hashtag #BlueGreenDay.
​Allen lives on through his gifts that have restored health in so many others and he is remembered through an annual "Allen Fest" in Jacksonville and a "Celebration of Life" in his honor at the place that was such a big part of his life – Navarre Beach Fire Rescue.
EX-19-030