Derek "Chip" Andrew Hansen|Tissue Donor
Derek "Chip" Andrew Hansen
(April 13, 1970—March 8, 2014)
"He died doing what he loved and we honor and applaud him for his convictions."
–Sally Hansen, mother of Chip Hansen
Giving back was always a part of who Derek "Chip" Andrew Hansen was, most notably evidenced by his service in the Army and as a police officer for 15 years.
In high school, Chip would go on ride‐alongs with his neighbor, a police officer in Renton, Wash. This led him to pursue a degree in law and justice from Central Washington University. While in school, he enjoyed coaching women's rugby. Following graduation, Chip joined the Army and was stationed in Fort Polk, LA.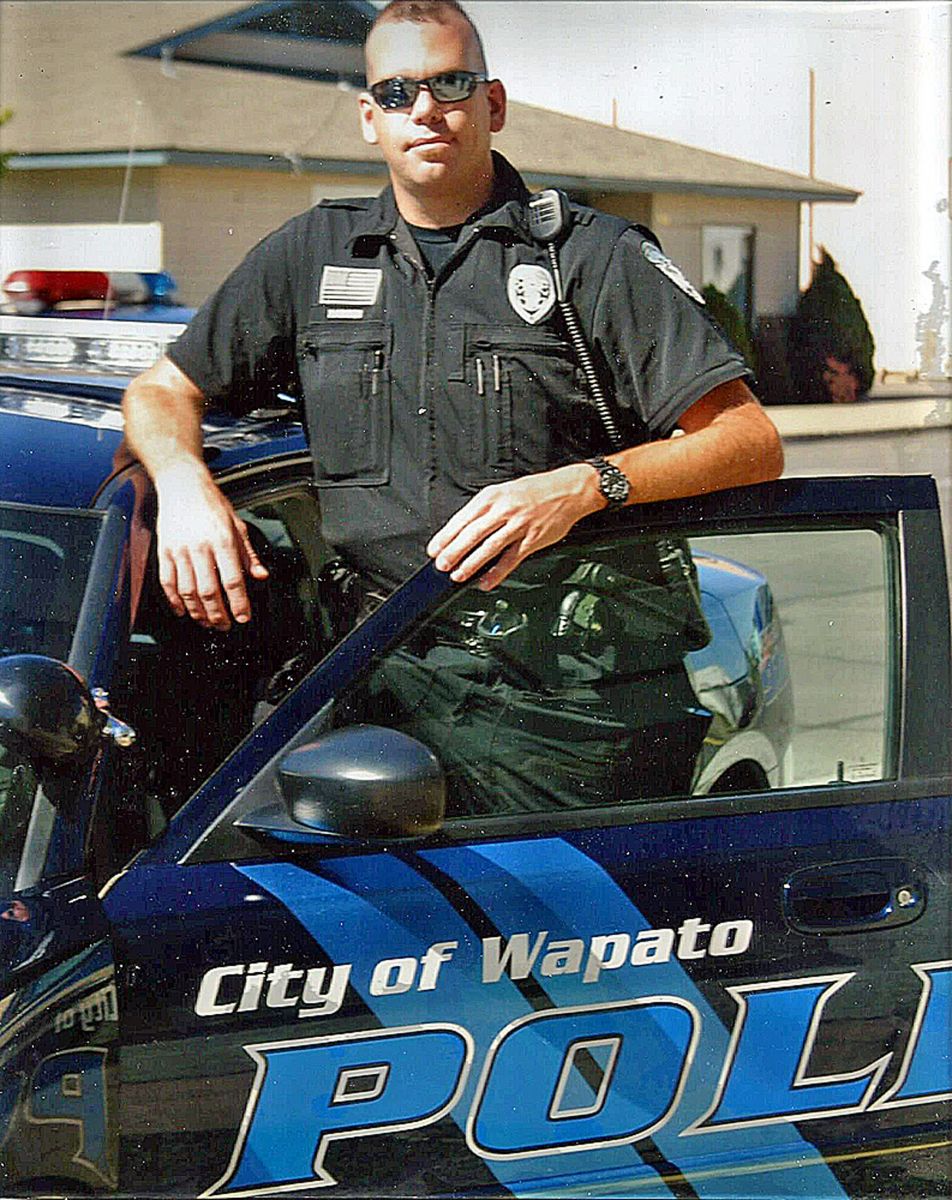 After leaving the Army, he was hired by the police department in Zillah, Wash., where he worked for five years before transferring to the Wapato Police Department. During his career, Chip worked as a patrolman, field training officer and school resource officer. He also wrote grants on behalf of the department for program support, such as night vision and heat‐detection technologies. Continuing his love for rugby, he would coach youth gang members, providing these young men opportunities for a better life, outside of the gang.
In 2011, Chip suffered a line‐of‐duty shoulder injury that forced him into an early retirement. But this didn't stop his mission to help others. As a form of self‐therapy, Chip bought a sewing machine, taught himself to sew and made fleece blankets for family, friends and their babies.
Chip's line‐of‐duty injury ultimately led to his passing on March 8, 2014, but his family honored his desire to continue giving. To date, Chip has helped 121 people through the gift of tissue donation, and his corneas have also helped two people.
Chip is honored on the National Law Enforcement Officer's Memorial Wall in Washington D.C. and in Spokane and Olympia.