Brandon Treazise| Tissue Donor
"Brandon was a gentle giant who made everyone smile. We were married 10 years before he died, and I
miss him more as time passes." – Michelle Treazise
Brandon Treazise will forever be remembered for his funloving nature and ability to see the best in life. He was outgoing and always looking for the next adventure to share with family and friends. In particular, he loved to go bowling and was an avid Star Wars fan.
Family was everything to Brandon, but his kindness and lightheartedness wasn't exclusive to them. His wife Michelle describes Brandon as the most giving person, the type who would lend a helping hand to anyone in need.
One night, Brandon suddenly collapsed in his home and was rushed to the hospital.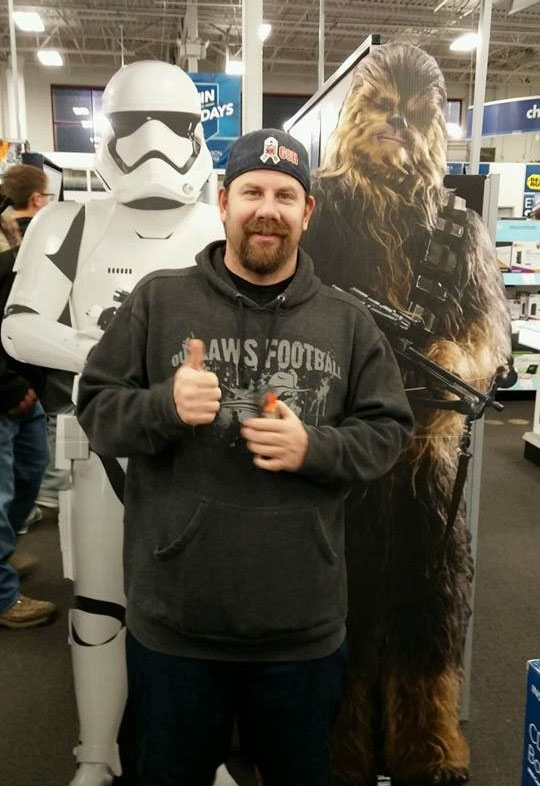 He died the next day. Although he had not registered as a donor prior to his death, his family made the decision to donate his tissue and organs. They knew his passing could be turned into a gift to help others.
Brandon's spirit lives on, not only through his friends and loved ones, but also through the 129 gifts of donated tissue that he provided. His family misses him every day, but never regrets their decision to give the gift of donation. Brandon's memory also lives on in a manner truly fit for a Star Wars fanatic: his family has laid his ashes to rest in a Darth Vader cookie jar – exactly as he would have wanted.