Mary Bowman
A Mother's Story of Hope
Mary Bowman | Donor Mother
"As a nurse, I am honored to be able to be an advocate for those who have given the Gift of Life."
Mary Bowman, Hawkins' mother.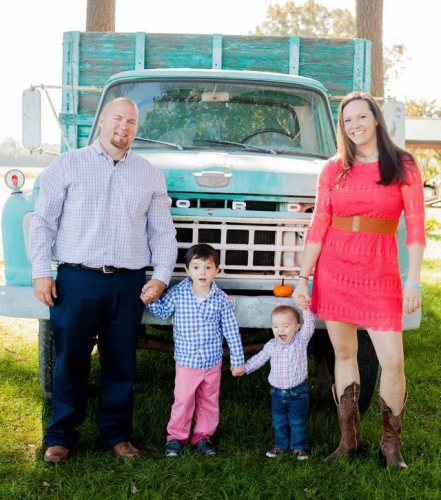 Mary Bowman has been a registered nurse for 11 years. She works with spine and orthopedic surgeons in the OR at St. Mary's hospital in Richmond, Va. Every day, she uses LifeNet Health bone and tissues grafts to help patients live better and more productive lives. Through her work, Mary has become a passionate tissue donation advocate, encouraging all her patients to send a "Thanks 2 You Card" to their donor family.
Even though Mary has spent many years working alongside LifeNet Health, she never expected to become a part of the nonprofit's donation family. That changed in 2010, when she and her husband, Hawk, welcomed a healthy, happy baby boy named Hawkins Lee Bowman Jr. But five weeks after his birth, Hawkins Jr. suddenly passed away from what doctors could only determine as SIDS (Sudden Infant Death Syndrome). After witnessing how tissue donation had changed so many of her patients' lives, Mary, still in shock and disbelief, decided with her husband that her son's organs and tissues would be donated.
Hawkins Jr. was able to donate two heart valves to babies with life-threatening heart defects. Pediatric heart valves are in critical need, because children cannot receive artificial heart valves due to the need for blood thinners and other compromising therapies. Every year in the US, about 10,000 babies will have a critical heart defect and need surgery, or other procedures, during the first year of life.*
Since Hawkins Jr. passed, almost everyone in Mary's extended family has signed up to become donors. Mary celebrates Hawkins' birthday each year by posting on social media and asking people to register.
In their darkest moments of grief, Mary and her husband find comfort knowing that a little piece of their child still lives on.