Jim Kennedy
A Lasting Legacy
Jim Kennedy | Organ and Tissue Donor
"My family and I really believe in tissue donation because it's a gift that keeps giving. It keeps Jim alive in us, knowing that his gift has been able to help enrich the lives of so many people, and that gives us great comfort."
– Melanie Kennedy, wife of Jim Kennedy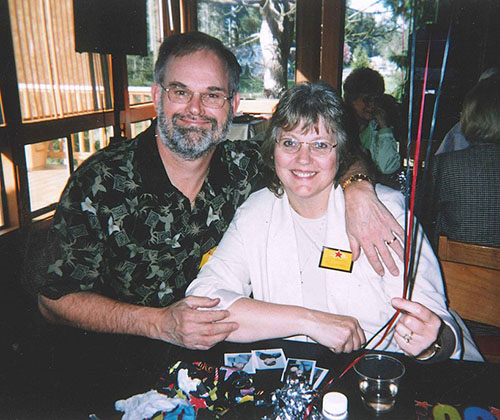 As a Vietnam War veteran and Purple Heart recipient, James "Jim" Lawrence Kennedy lived to serve others. When he passed away on November 28, 2014, at age 64, his wife knew that he would want to provide a generous gift of donation.
Jim was known for his great sense of humor and strong commitment to his family, including his wife of 32 years, their three children and six grandchildren.
Throughout his life, Jim had a passion for sports – as both an athlete and a spectator. From a young age, Jim played both baseball and basketball and continued to play through his 30s. When his son started to play little league, he stepped in as a coach until his son was in high school. In the fall, Jim and his three brothers could be found cheering on the Washington Huskies at football games, where he was a season ticket holder for more than 20 years.
Jim was a registered organ donor, so when his wife learned about the possibility to donate tissue upon his passing, she had no question that it was what he would have chosen to do. Thanks to Jim's gift, his corneas gave sight to a 72-year-old man and a 73-year-old woman, and one of his tendons helped repair a high school athlete's torn ACL. Jim's family is comforted knowing that people's lives have been positively impacted by his gift of tissue donation.