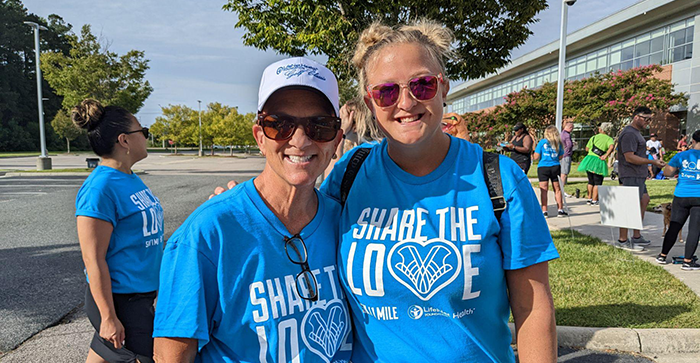 April 8, 2023
Every year, the public is invited to join our Share the Love 5K/1 Mile Race in Virginia Beach. All proceeds benefit the LifeNet Health Foundation. The 2023 race is set for April 8. Please check back for more information.
This annual fundraiser supports the Foundation in expanding awareness of the critical importance of organ and tissue donation. Started in 2016, Share the Love takes place at LifeNet Health's global headquarters in Virginia Beach and the neighboring Tidewater Community College campus. Participants from all over the Hampton Roads area — including employees, family and friends of employees, donor families, recipients, sponsors, other community members, and pets — join the fun while supporting LifeNet Health's mission of saving lives, restoring health, and giving hope.
Registration proceeds and contributions help fund donor-family activities; community education programs related to organ and tissue donation; and research and development initiatives.