Elena Gianulis, PhD discusses the array of biologic options available on the bone void filler market today. Dr. Gianulis provides clinical examples of appropriate uses for each category by balancing clinical complexity and the available options.
BioLOGIC: PliaFX Prime: 100% Bone. 100% Designed for Healing. 
BioLOGIC: ViviGen: Fusion Against The Odds
bioLOGIC: Understanding the Bone Void Filler Landscape
The three factors needed for bone growth



Bone grafting is commonly employed by surgeons to repair bone defects throughout the body.1 Autologous bone, commonly taken from a second surgical site within the patient, is the historically-preferred graft option because it theoretically provides all three essential bone remodeling properties: an osteoconductive scaffold; osteoinductive molecular signals; and osteogenic cells.2 However, autograft is often limited in supply and quality, and retrieval of the graft can lead to donor-site complications.3
Factors to consider when choosing a bone graft




SIZE & COMPLEXITY OF DEFECT

In a given case, a number of potential risk factors may adversely affect the ability to achieve healing and are taken into consideration by surgeons when choosing what type of bone graft to employ. These risk factors collectively determine the case's clinical complexity.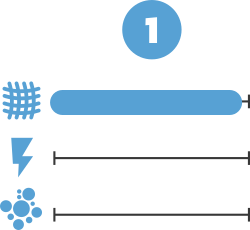 ALLOGRAFT BONE CHIPS & CUBES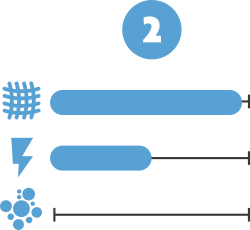 DEMINERALIZED BONE MATRICES WITH CARRIER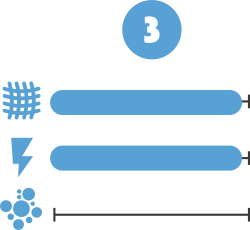 100% BONE DEMINERALIZED BONE MATRICES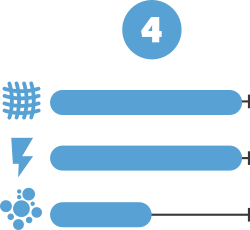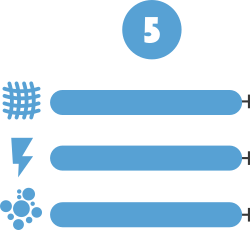 BONE CELL-BASED ALLOGRAFT
Within the bone void filler landscape, there is an array of allogeneic options from which a surgeon can choose, each providing varying degrees of the three essential bone remodeling properties – osteoconductivity, osteoinductivity, osteogenicity. Depending on the clinical complexity of the case, a more advanced bone void filler possessing more of the required bone remodeling properties may provide balance to achieve healing. LifeNet Health provides bone void filler options that can be ideal along the entire spectrum of clinical complexity to tailor to the needs of a case with the primary goal of achieving healing as quickly and safely as possible.